First there is an apology to go out for not being 'current' as far as the electronic newsletter. There just hasn't been time to sit down and put it all together lately. In any case here is the latest installment that includes the meetings for February, March and April. Don't forget that this Friday May 11th is our monthly meeting at Fleming Field.


February Meeting Notes


Members present at our February meeting were Mark J., Chris, Scott, Jim, Chip, Merrill, Winston, Gary, Mike J., Don, Ed and Dave Parsons. Thanks to all that were able to attend.

-Rochester Show- A recap of the show put on by the Zumbro valley Modelers was once again very positive. Many of our members came away with awards along with bags full of vendor items. The atmosphere is friendly and the space is very comfortable. There were several great models on display. Many of the MMFS members attended Hap Wolfgram's excellent talk on his figure and diorama work. Only critic was that the judge's sheets could have been more informative.

-April Militaria show - April is approaching fast and we need to know who is attending. Once again Jim has done an outstanding job organizing the tables for us to display works from our club. Jim is asking $5 per person attending to defer the costs of the tables. Any costs that are not covered by the attendees will be reimbursed to Jim from the club coffers. At this point in time Mike J., Jacques, Gary, Mark J. and Don have paid. Jim will have available nametags at the door.

-Club shirts- We are worried about not hearing from Don Scott. Anyone hear from him? At this point in time our club shirts are on hold.

-IPMS Nationals- Winston has informed us the Zumbro club is looking to make a bid for the IPMS Nationals in Minnesota. He is trying to get a consortium of clubs to help put the proposal together. Volunteers will be needed. Winston will update us on progress for the proposal.

-Upcoming Shows – Mad City modelers near Madison, Wisconsin April 27. e-mail madcitymodelers.org

South central Modelers Fairmont, MN March 24. The show is in conjunction with a toy show. E-mail 57chevy1957@charter.net or dalurch@charter.net

A quick demo using artist oils and the Paxton Portrait palette was given by Mike Bedard.


Photos


01. Winston and Mark discuss 'Just how wide IS Scott's muscular back?'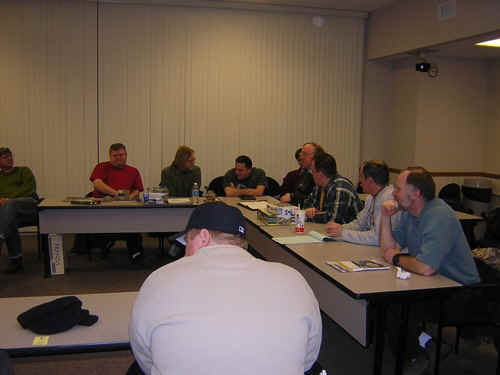 02. Chip has either just sat on a tack or let one out!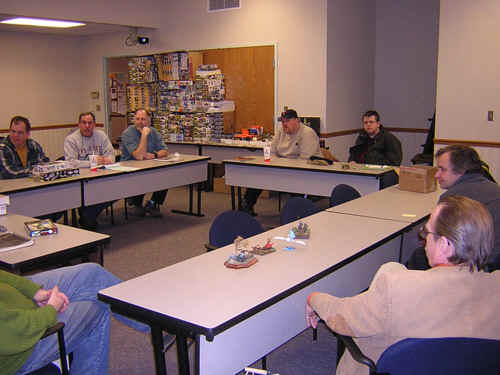 03. Mark Jacques kit bashed a futuristic scout ship that he entitled 'U.S. Marine 2025 AD Scout Ship.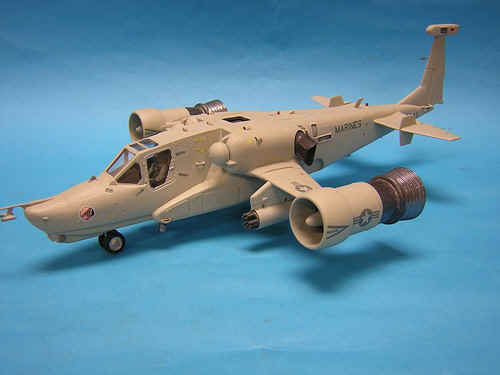 04. Mike Jacques 'Urban Scene' kits from Faller, Volmor, Prieser, Twilight and Fujimi. It's basically 1/87 scale.


05. Rear view of Mike's Urban Scene.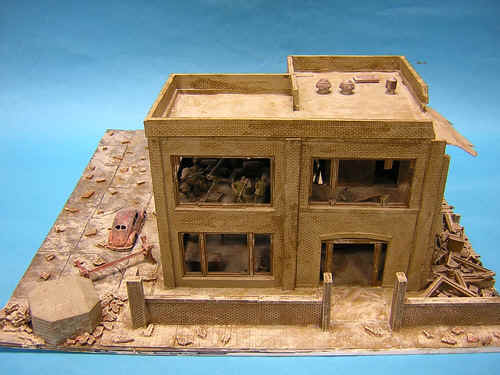 06. Close-up of the interior of the Urban Scene.


07. Dave Parson has really got into 1/48th scale. This is the Tamiya Stug III fully assembled.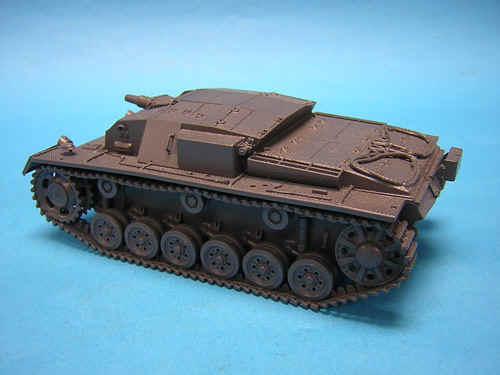 08. Great shot of Dave's Stug III from the front. Can't wait to see it painted.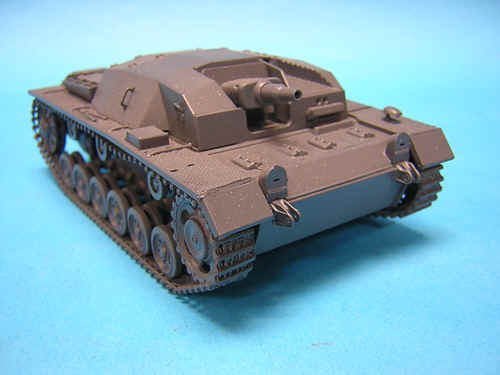 09. Another 1/48th in progress model by Dave. This time Tamiya's M4A1 Sherman.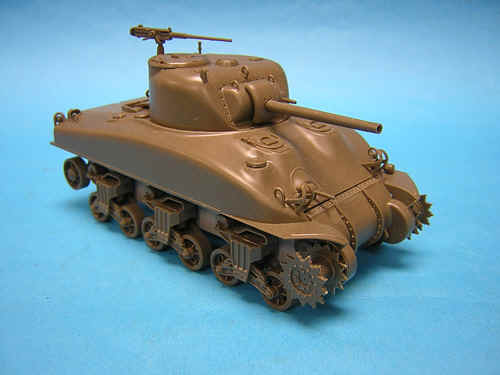 10. Dave's 1/48th M26 Pershing by Tamiya in progress.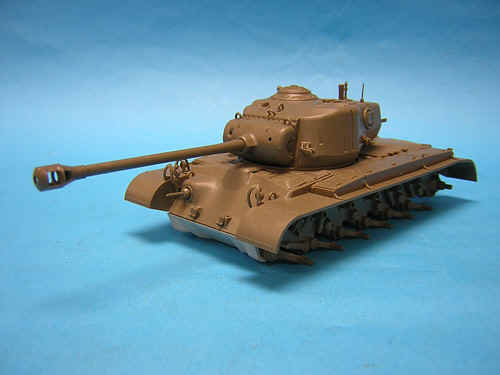 11. Gary brought in this great little fantasy piece of an elven swan ship.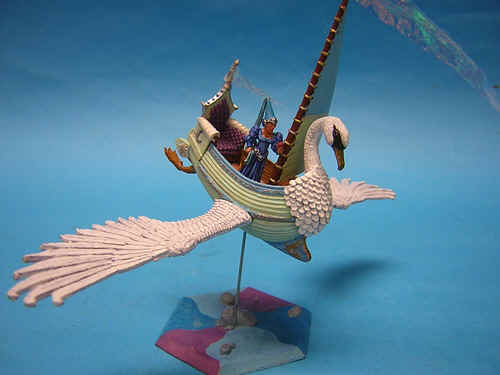 12. Rear view of Gary's 25mm Swan ship. The iridescent banner is really a nice touch.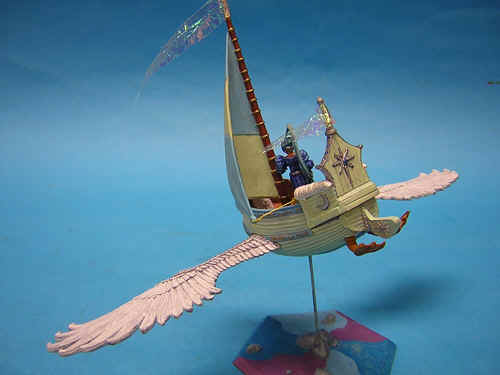 13. Another Gary fantasy piece. This time a 25mm kit bash that he calls Manticore Chariot.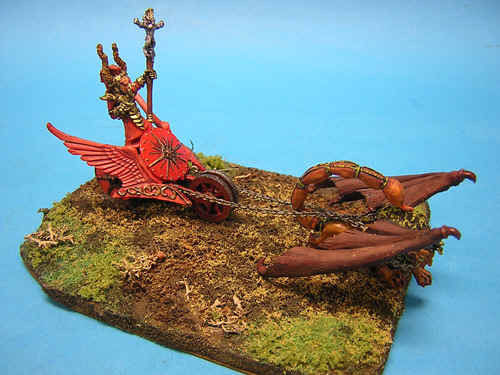 14. Gary combined some interesting pieces to create this little story. 25mm war game pieces plus a fantasy troll to bring back those ole fairy tales from ages gone by.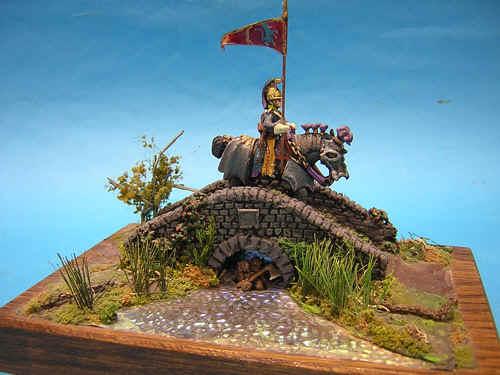 15. Here is the troll under the bridge.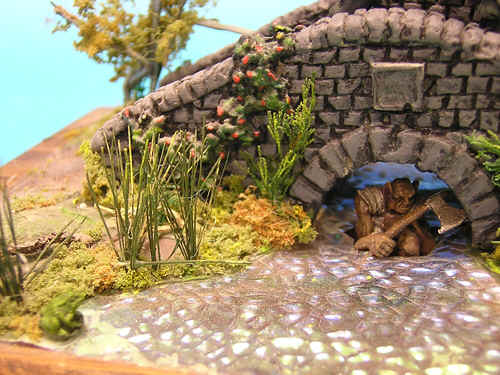 16. Another kit bash by Gary this time a Balrog Chariot.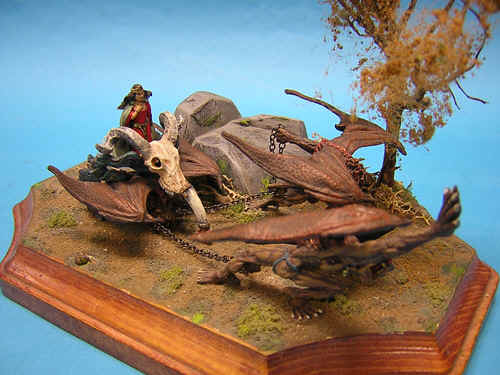 March Meeting Notes


Members present for our meeting were Jacques, Dave N., Kyle, Stephen, Merrill, Curtis, Mark, Gary, Wayne, Scott, Chris, Don, Ed, Jim and Mike J. Thanks to all who attended.

-April Militaria Show – Jim was present at the start but to recap the cost of the tables will be $75 and about 9 people thus far have planned to attend. At this point Jacques, Gary, Mark, Chris, Don, Wayne, Mike J., Mike B., Dave N. and Curtis have helped pay for the tables.

-Club shirts – Shirts are on hold at this point. Wayne has volunteered to look into costs for the shirts.

-Fairmont Show - Gary Anderson has plans to attend the model show in Fairmont. It is about a 2-hour drive from the Twin Cities. Let Gary know if you would like to go to the show.

-Paint in – The MMFS will be sponsoring a paint-in at our meeting spot on Friday March 23rd. There will be video available and a lot of hard working modelers with to socialize.


Photos


01. Chris Barrett shows us an almost finished 1/72nd Hasegawa Beaufighter Mk VI.


02. Front view of Chris' beautiful Beaufighter.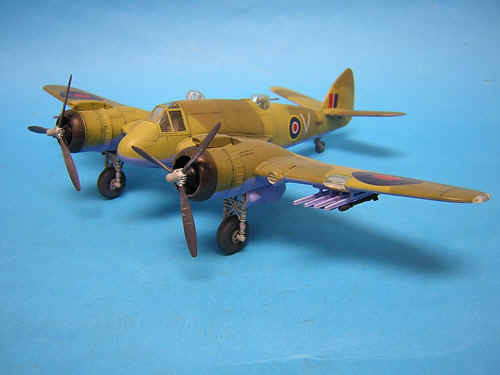 03. In March Chris brought this 1/35th DML JS 1 that was in progress. Hopefully it will return now that it is finished.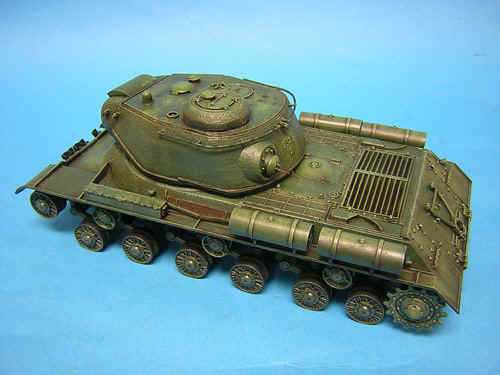 04. One of our youngest members shows off his talent with this 25mm Chaos Lord. Kyle Nelson informed us that it is a Games Workshop piece.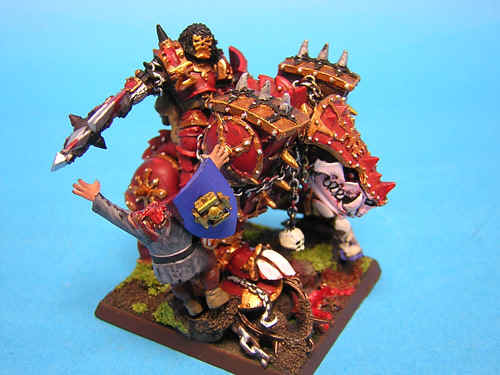 05. Rear view of Kyle's piece. Great detail for such a small figure. Nice work Kyle.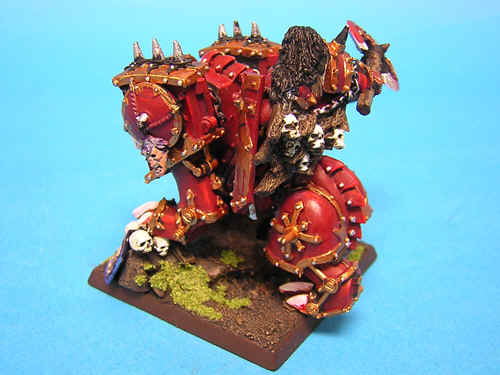 06. Merrill starts his demo by performing an old druid ritual pray with his foliage.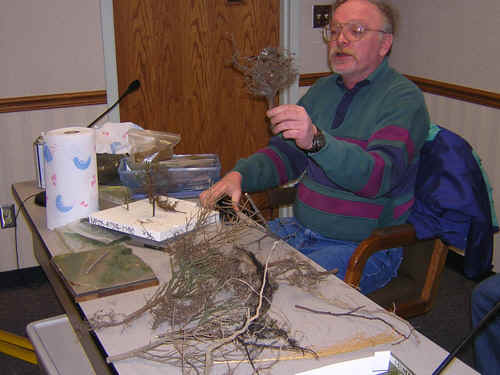 07. Not only does sagebrush make great miniature trees but Merrill demonstrates that it also makes a great comb for whiskers.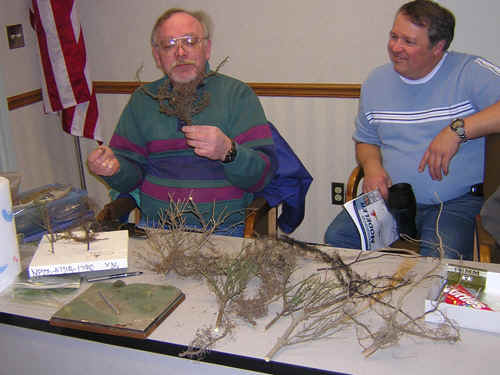 08. Merrill's dinner salad! Or is he drilling a base to place a miniature tree?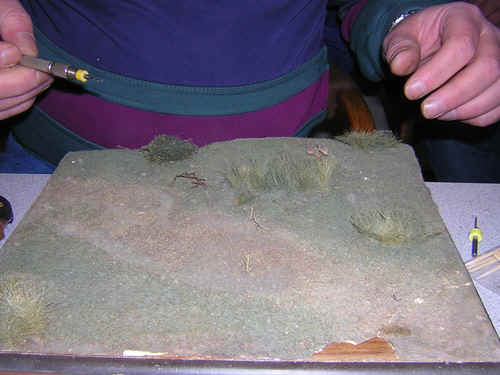 09. With the tree pinned Merrill is about to glue the roots into the base.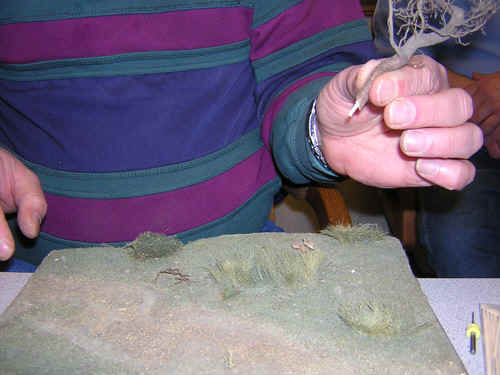 10. Here Merrill is adding additional twigs to fill out the branches. Notice the epoxy putty roots.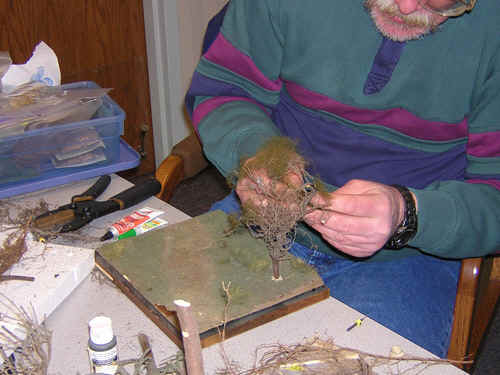 11. By the look on Merrill's face you just gotta know his favorite stash of 'weeds' is really good stuff!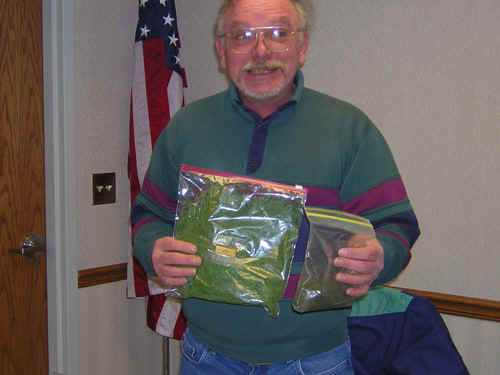 12. Finished foliage applied to the roots. Makes a great looking tree.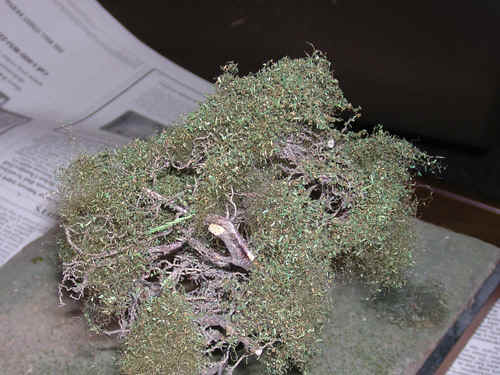 13. Merrill finishes his demo by sharing the assets of his girlfriend that inspires his mountain dioramas.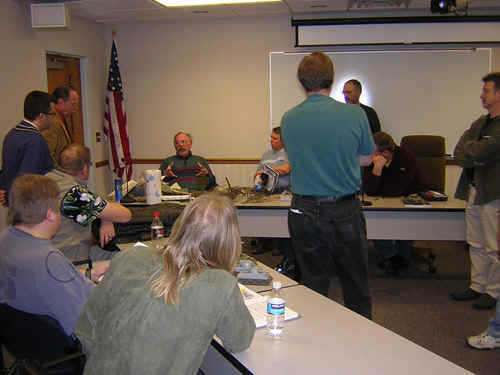 Demo


Merrill Anderson has volunteered to give part 2 of his technique on modeling foliage. This time the atmosphere was not so tight and there was proper ventilation. Merrill's favorite starting block for creating trees are blackthorn twigs and various roots. The thin parts of the roots make very convincing branches in a small scale. His preferred glue for attaching twigs in Ambroid. It's tacky and quick drying besides being transparent. Merrill doesn't model specific types of trees but to give a general representation. To make roots for his trees he uses epoxy putty. Lichen is used for small bushes along with spaghmum moss. He also demonstrated using spray contact glue to attach either foam leaves or dyed wood shavings (available from model railroad shops) for leaves. Great demo Merrill and thanks again.



April Meeting Notes


A good turn out with Gary, mark, Jim, Wayne, Scott, Chris, Winston, Merrill, Curtis, Don, Steve, Bob, Chip, Dave N., Kyle and Dave P. attending. Thanks everyone.

-2008 IPMS Regional – The Zumbro club is planning on sponsoring the 2008 IPMS regional. More information will be forth coming.

-Nordicon – The MMFS have decided to sponsor 'Best Figure' award for the upcoming Nordicon show. The sponsorship will cost $50 (please respond if this amount is incorrect).

-Militaria Show – Last call for the Militaria show next weekend at the Minnesota State Fair grounds. Will have 3 tables to fill so bring lots of models guys!

-Fairmont Show – Gary reported that the show was slighter bigger this year. Once again Gary brought home several awards for his models. He won 4 golds, 3 silvers and 'people's Choice'. Nice going Gary!


Demo


Jim gave a very informative demonstration on his inspiration of his figure conversions. Hap Wolfgram explained to Jim that he is amazed on how well he can take plastic figures and transform them into great works. Jim mostly likes to model obscure German subjects. Jim's figures start out as basic plastic figures that he adds lead foil straps and replacement heads. Epoxy putty is used to help add details and convert position of the figure. His biggest inspiration are the figures of Bill Horan. Jim mentioned that his was amazed how such a large man could create such delicate small work. Jim prides himself on making his own pedestal bases and has taken advice from Rick Taylor as far as composition of the bases. Jim does use decals for some of the markings on hid figures but finds that he needs to tone them down a bit to fit the theme and painting of the figures. Thanks Jim once again for informative and interesting demo.


Photos


01. Jim pshycs himself up for his demo. Look at that smile!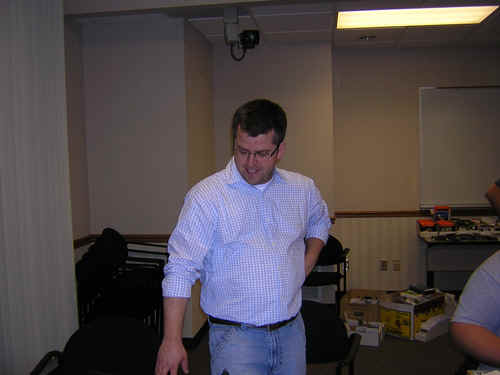 02. A view of the materials that Jim uses in converting his figures.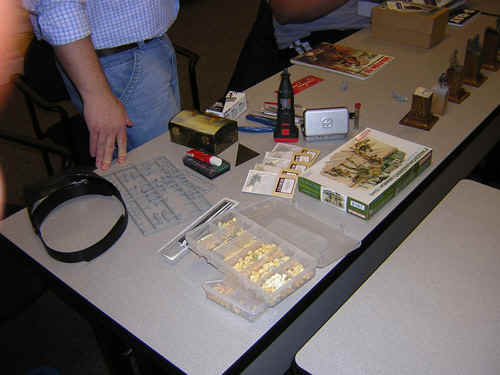 03. These are some of Jim's wonderful figure conversions. Most of these have been photographed previously and appear on our web site. Very nice work Jim.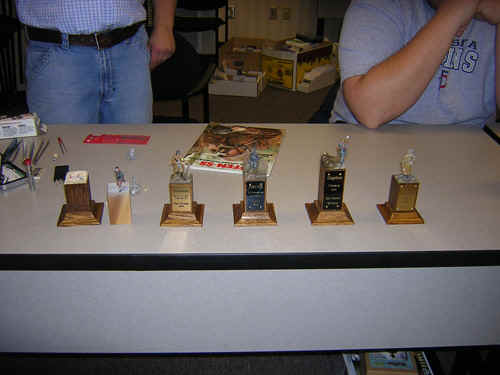 Next Meeting


Our next meeting will be on May 11, 2007 7:30 PM at Fleming Field in South St. Paul. Hope to see many of you there. We will recap the Militaria show. Other topics are open for discussion. Scheduled demo for May is 'It's a Surprise' by Chris Barrett. See you there!