May notes/June agenda


It's time again for that monthly (well almost monthly) electronic newsletter. So sit back and read with joy (at least glance) at our May meeting and anticipate our June meeting.


May Meeting Notes


At turn out! A couple of old friends were able to rejoin our meeting. Those in attendance were Jim T., Don B., Scott P., Mike J., Chris B., Mark J., Merrill A., Dave N., Kyle N., Steve J., Bob F. and Winston V. Three new members (but good ole modeling friends) Tim S., Johannes A. and Sean (sorry Sean, I still didn't get your last name. Thanks for everyone that attended.

A good deal of the business part of the meeting was reminiscing the AMPS show in Indiana. MMFS member that attended were Johannes, Sean, Mark, Tim, Don, Dave, Scott and Mike B. There was a whole lot of positive feedback about the show. Models were great, venue was great, adjacent museum was great and vendors were great. Dave Nelson also talked about the Roepky armor museum that was about a 2-hour drive. Both Don Burgoyne and Dave attended the Roepky museum and found it a great experience and both took several pictures of the vehicles. Apparently all the vehicles on display were runners. The Victory Museum in Auburn, IN was where the AMPS show was held. The Victory museum is a great place if you like soft skinned vehicles from World War II (and a few Vietnam). Everyone felt the weekend was very well spent. All the MMFS members came back with well-deserved awards.

Club shirts are still available for order. Make sure you contact Scott if you haven't ordered a MMFS shirt and you would like to have one.

There was positive feedback from the Militaria Show in St. Paul. We did get a few on-line people interested in receiving our club e-mail. Yogi was there on Saturday and sold some copies of his book. Thanks again to Jim for setting up this annual event.


May Demo


Jim once again agreed to give a talk on his conversion of figures. He started with a little history of how he got into working with miniatures. As many of have Jim used to have the old plastic toy soldiers. At one point Jim entered one of the local hobby stores and noticed the Volstad illustrations on DML figure kits that got him interested. At one point he saw advertisement of the MMFS and came to a club meeting. Here he met Merrill and for about 2 years Merrill mentored Jim on working with figures. What really changed his approach to modeling was seeing some pictures of Bill Horan's work. What drew Jim to Horan's work was the anatomical accuracy and animation in the sculptures.

For reference Jim likes best Militaria magazine. Even though it is in French Jim uses the excellent photos for uniforms and equipment placement and lay. He also tries to get as many period photos as possible. Bill Horan's book that features a collection of his work is Jim's other reference.

Basics of Jim's talk was taking plastic figures and remodeling them. He spends a great deal of time repositioning, pinning parts, sanding joints, bending joints and resulting some features. Jim usually scraps off straps and replaces them with lead foil and brass rings.

Jim's painting technique is based on Shep Paine's 'stop sign' rule. He uses Vallejo as base colors and final painting with Winsor/Newton artist oil paints. Inspiration of Bill Horan's painting detail is done with a lot of 'liner' style brushes.

Jim makes his own bases uses fine wood, usually oak, with frame wood as a lower base.

Thanks again Jim for the wonder demo.


May Pictures


01. Look at all those people. For the MMFS and being such a small club this was a great turnout. We still couldn't get Jim to sit on a stool however.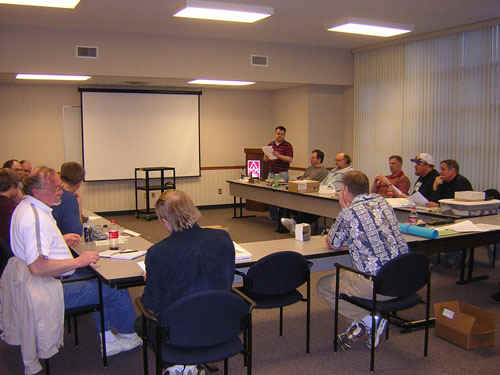 02. Winston brings the 'model shop' to often at meetings. Even he is amazed at his great prices.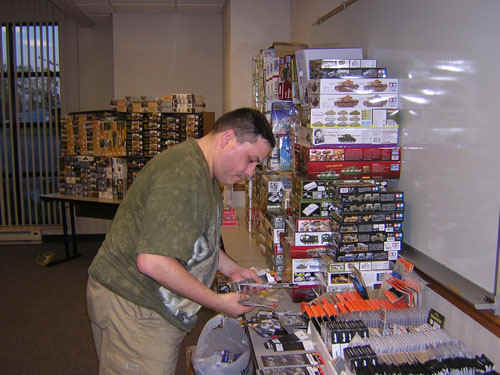 03. Prior to Jim's demo he asks for offerings. He unfortunately forgot to bring a hat.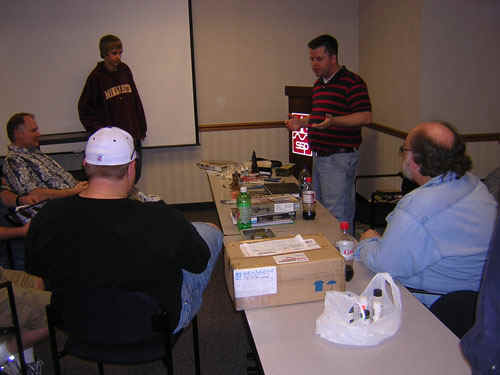 04. For a little entertainment Kyle and Jim do a Jack Benny skit.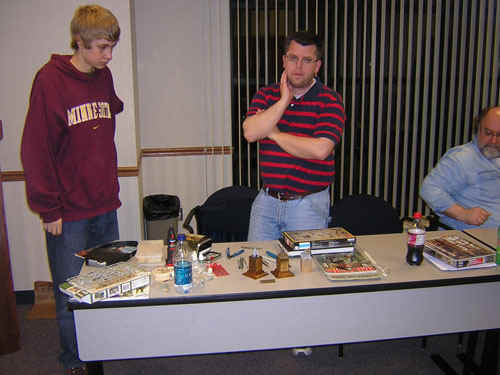 05. Here is Jim's arsenal of tools for converting plastic figures.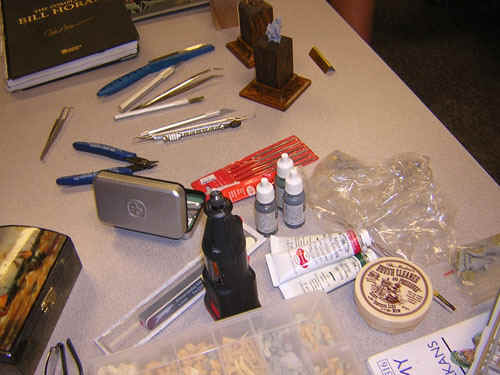 06. This is Jim's Bill Horan bible. Can you believe the binding on that book? Jim explained he has a second that is in 'good shape'.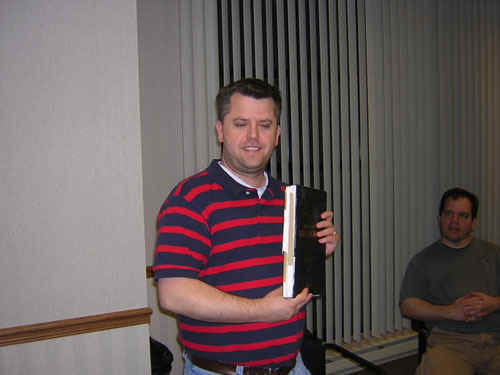 07. Jim doesn't keep entire issues of Militaria but rather takes out what he wants and organizes them in a three-ring binder.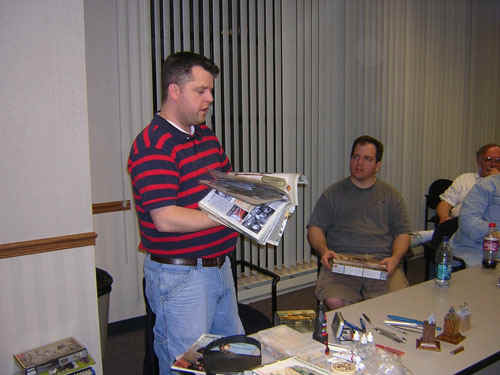 08. Not too sure what Jim is demonstrating here? He claims it is how a soldier holds a rifle.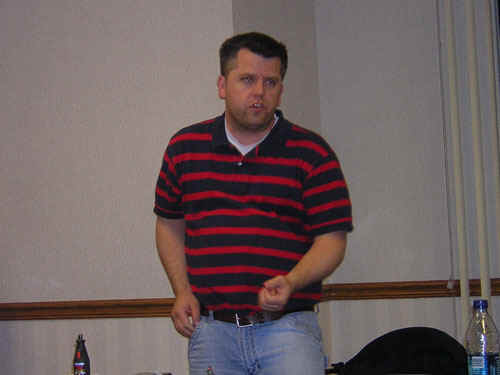 09. This is the result of Jim's work. Figure on the left is the base DML figure. Figure on the right is Jim's completed conversion. Wow!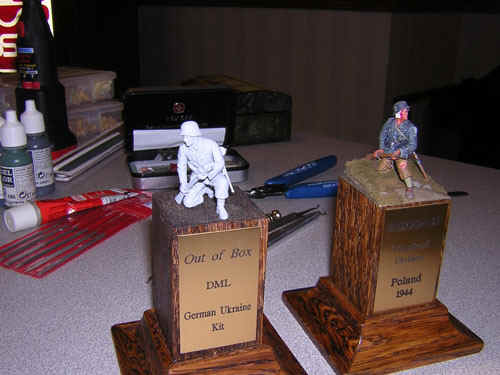 June Agenda


-Any further interest in becoming an AMPS regional affiliate?

-Tulsa show-who is going?

-Nordicon update

-July meeting-will it be at the Science Museum to see Star Wars exhibition?

-June demo Mike Jacques-painting 1/87th without a microscope