Time for a quick update from our May meeting and a look for what is on for June.


May Meeting


Our May meeting was down in attendance for May, probably due to the nice weather. Members present were Dave N, Kyle, Merrill, Chris, Scott, Don B., Winston and Gary. Thanks to those members that attended on such a nice evening.

Our agenda was short for May. Items discussed were:

-Shirts are still on hold. Wayne was not present for an update but we hope to hear soon.

-April Militaria show was well attended again. Yogi was there to once again give a personal account of so many of the subjects we model. We did get three people to sign up for our e-mail updates, which is actually pretty good considering the clientele at the show. We did not show on Sunday this year.

-We have paid for our sponsorship of the Best Figure award at Nordicon in September.

-Winston attended the AMPS show in Maryland in April. He said it was a 19-hour drive straight through. He said there were about 600 'incredible' models entered in the competition. Winston the biggest plus for the AMPS show is the judging that is done by knowledgeable people that is fair and good feedback for the contestants. Next year the AMPS show will be in Indiana.

-Gary said that he plans on attending the Nautical Shipbuilders Society Mariners show in Manitowoc, Wisconsin May 18 – 20. He stated that if you are into ships, this is the show to go see. Lots of incredible scratch-built models vessels and the ever-alluring plank-on-frame wooden vessels.


DEMO


Chris Barrett gave this month's demo that he titled 'And Now for Something Completely Different'. He discussed the great change of pace in painting and collecting 25mm fantasy figures. Chris said that most of the figures are cast in metal but that more are coming out in styrene. They are fairly inexpensive, creative characters and the colors can be very creative. In his words 'gaudy is good'. He brought along his wargame display of Squig herders. Really different.


PHOTOS


01. Winston is heavy into 1/48th scale. This is an in-progress shot of his Tamiya Tiger II. It includes a Voyager zimmerite and photo-etch set.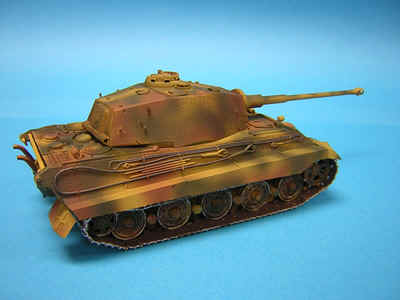 02. Another shot of Winston's stunning little Tiger.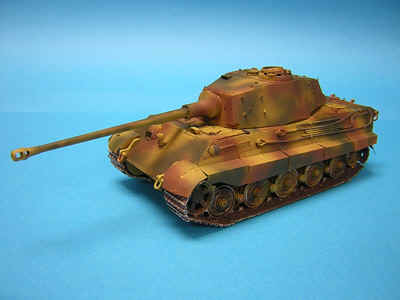 03. For those of you following Scott's sculpting of Babe Ruth here he is again. This is one fantastic sculpture! At this point Scott needs only to sculpt a couple of fingers.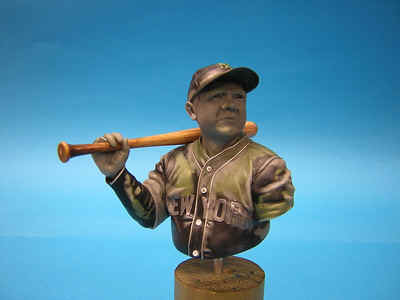 04. Scott has used epoxy putty, solder and lead foil to create Babe.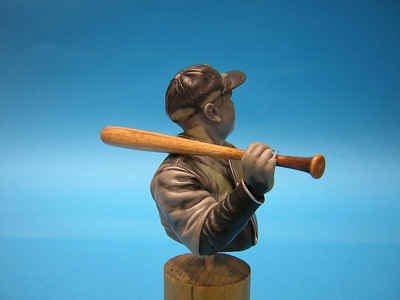 05. The bat was turned on a lathe from wood.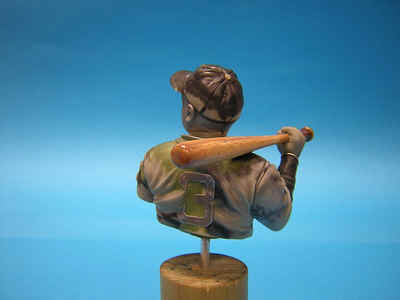 06. Just imagine what it will look like when painted. It looks fantastic now.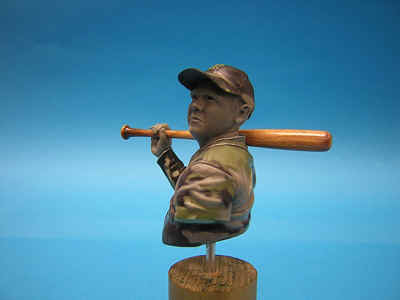 07. Dave Nelson has been into submarines lately. Here is his latest a 1/350 K-3 Soviet sub made from a Zvezda kit.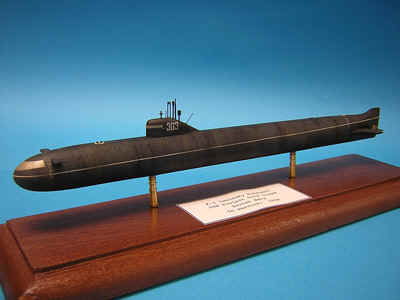 08. Another Dave Nelson sub this one a 1/350 Type XXI German sub using an AFV Club kit (didn't know they made submarines).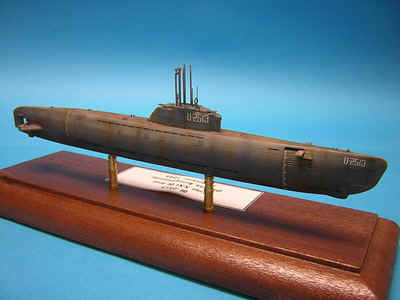 09. Our Naval expert Gary Anderson is at it again. A beautiful rendition of a Roman Warship circa 50 BC.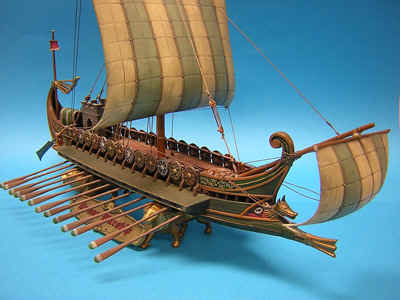 10. Gary mentioned that the vessel is a combination of ERTL, Academy and Minicraft kits.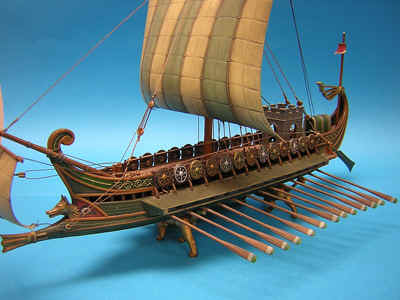 11. The base for the ship is a map of the Mediterranean area where the ship sailed.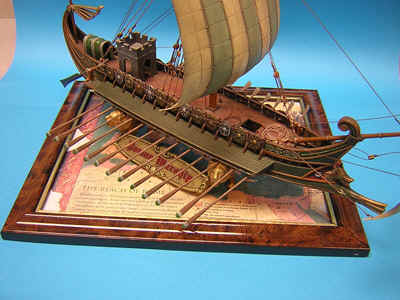 12. Chris Barrett displayed he ''Squig Herders' to help draw attention to his demo for the evening. This isn't a diorama but actually a base for transporting his game pieces, as the figures are removable.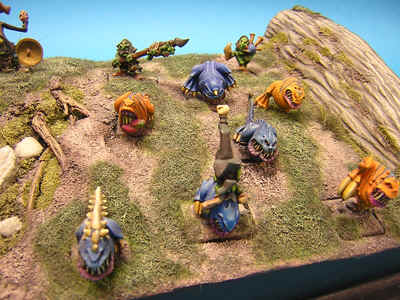 13. Just a close look at the fun these gaming figures offer.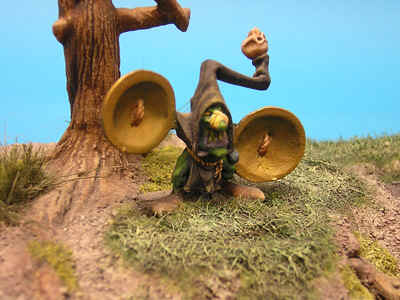 14. Not quite reference for his demo Chris looks over his most recent purchase from Wings & Treads just before his demo. Several of his pieces are lined up at the edge of the table.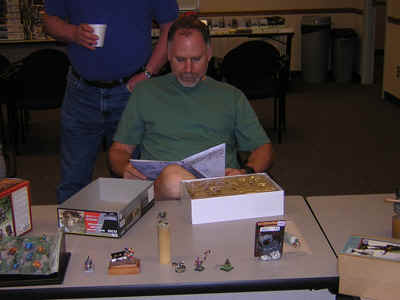 JUNE MEETING


There is not a lot on our agenda for June. Items we will discuss:

-Club shirts

-Field trip to Minneapolis Institute of Art

-Demo for June is Mark Jacques 'Heavy Weathering