MMFS February Meeting Notes-

"Hope it don't snow" Show
This February's meeting started with some discussion on the Rochester "Hope it don't snow" show. Congrats to Wayne, Don, Curtis, Winston, Steve J, Scott, Merrill, Mark, Chris, Dave, and Mike (and Jacques - Ed ;) ) for their placing models. Apart from the lighting and some difficulty finding the hotel room, the group agreed that the show went very well.

Treasurer's Report
Chip let us know that the club spent $100 for the initial setup of our t-shirts, $100 on 2008 rent at Fleming Feild, and $50 to Bob Johnsonfor three tables at the upcoming militaria show. This leaves us with a cool $40 in the bank.

Club Shirts

Our new club shirts are now ready to order. All adult sizes from Small - XL cost $25. 2XL and 3XL are $28. In case you can't see the logo very well in the picture, it is the silhouette of a WWII German soldier surrounded by text that Mike claims says "Chip Childs Sucks- MMFS." (Mike's words, not mine.)
One of the big events coming up is Bob Johnson's Militaria show. We rented out 3 tables, and as I recall there will be 2 "regular" tables and one "tall" table. (Jim will not be on a stool.) The show takes place in St. Paul on the 19th and 20th of April, the weekend after AMPS Nationals. Its a nice way to show off our mad skills to the public and try to rake in new members. (Once again, no stools for Jim.) Its also a good excuse to spend the whole weekend building. Here's what we have on the horizon: (By the way, still no stools for Jim.)
Upcoming Events
- AMPS National Show in Indiana – The biggest armor show in the nation. It will be held April 10 – 12.

- Bob Johnson's Militaria Show, St. Paul, MN – April 19, 20.

- May 2008 Shep Paine's book –The story behind the man will be published this spring. Jim noted that in a "sneak-peak" of the published text, Shep had been adamant that he would not "sit on a stool when working on a model."
- Tulsa Figure Show June 21st

- Nordicon September 27 – the TCAH show that will be held in Fridley this year. With the bigger venue, they are hoping for more venders. The show may be a display only show. Bernie should be updating us in the future on how things are going.
Show N Tell
(This month we bring you our new Newsletter Editor, Kyle Nelson)
We had a pretty good Turnout for finished models this month. Here's what people brought:

1) A front view of Steve *Jantster's* magnificent E-10 in 1/35th from Trumpeter. Even though it's not finished, its still looking great. Steve noted that he had momentarily "sat on a stool" while building this model.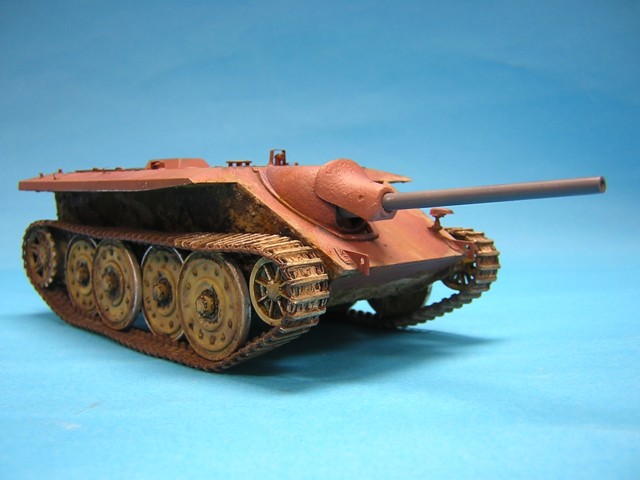 2) The back of Steve's E-10. It's clear that Steve is the "Master of Mud." What's that? Do I hear a demo in the future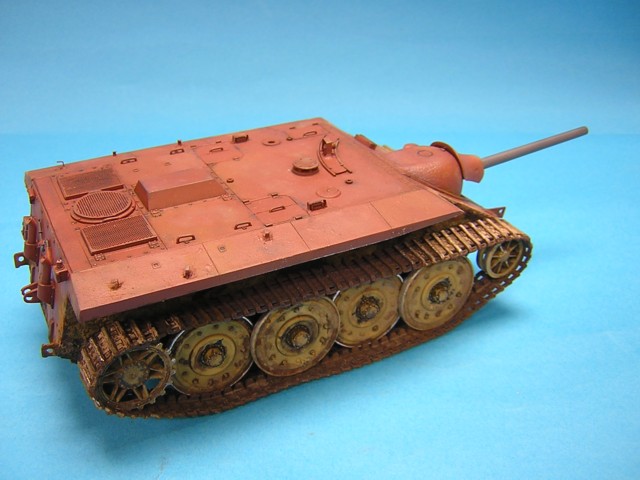 3) This is Merrill's very impressive F-84G Thunderjet from Tamiya. Its hard to beleive that this is a 1/72nd scale kit- wow!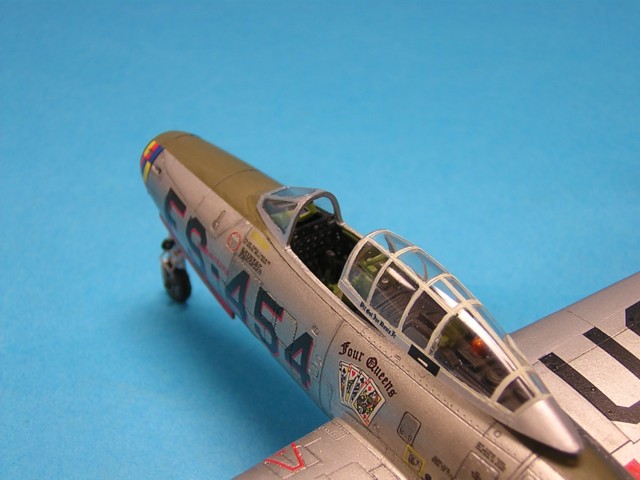 4) More of Merrill's F-84. Check out those decals!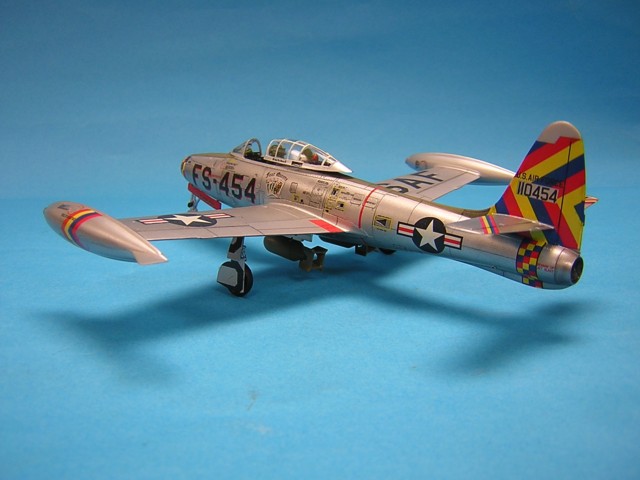 5) Back of the Thunderjet. Merrill got a Gold medal for this in Rochester .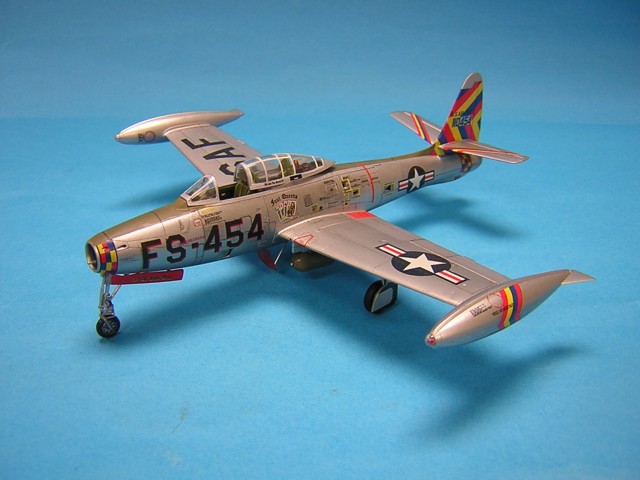 6) My (Kyle Nelson) German officer- still messing around with oil paints. Kinda fun.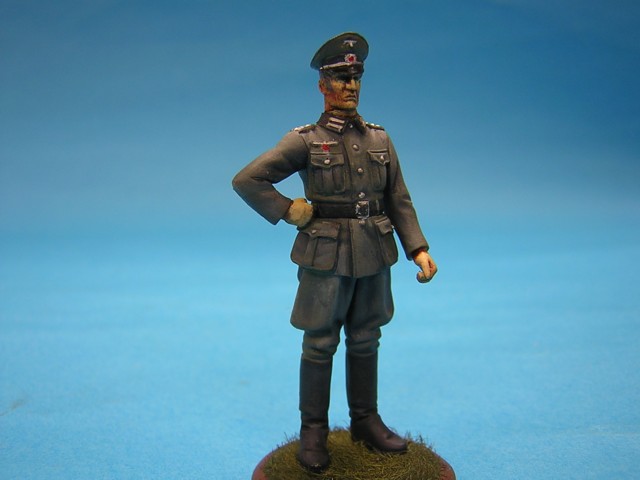 7) Don's KV-II. Fruil tracks and a PE kit really make a nice addition to Trumpeter's kit. You gotta love that green, wow.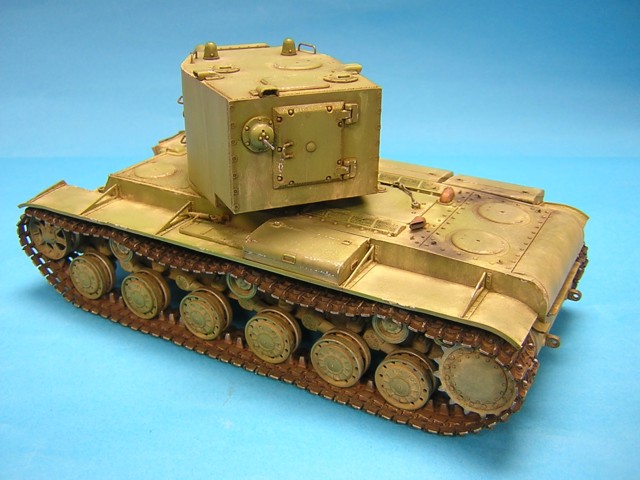 8) Another angle of Don's Kv-II. Don won a silver... we all think it deserved gold. Look at the dust buildup around the fenders.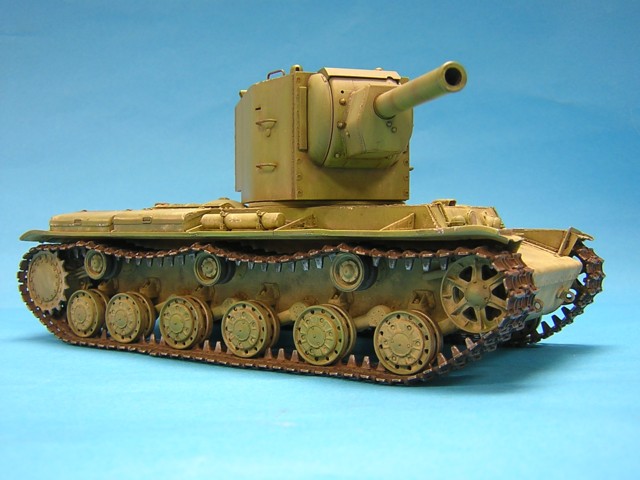 9) The latest fashions straight out of Hollywood : MMFS Polos!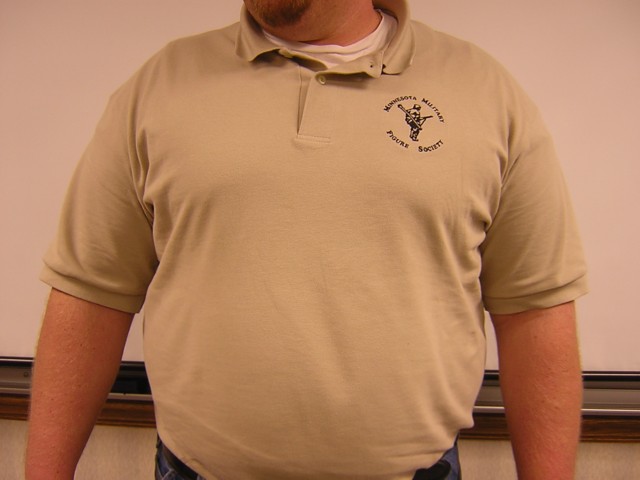 10) Dave's Demo on Airbrushing. Here Dave is demonstrating on an old model.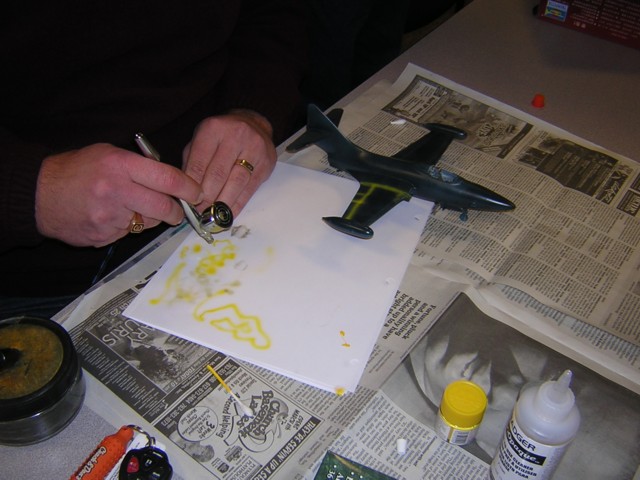 11) More of Dave's Demo.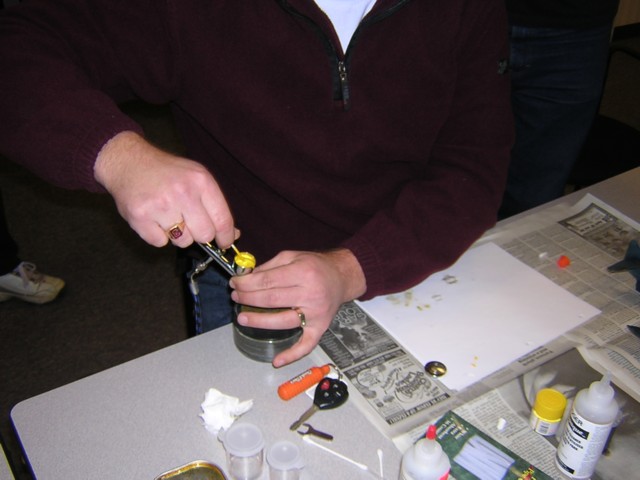 12) An artist's rendition of Mike and Jim deciding who has to sit on a stool.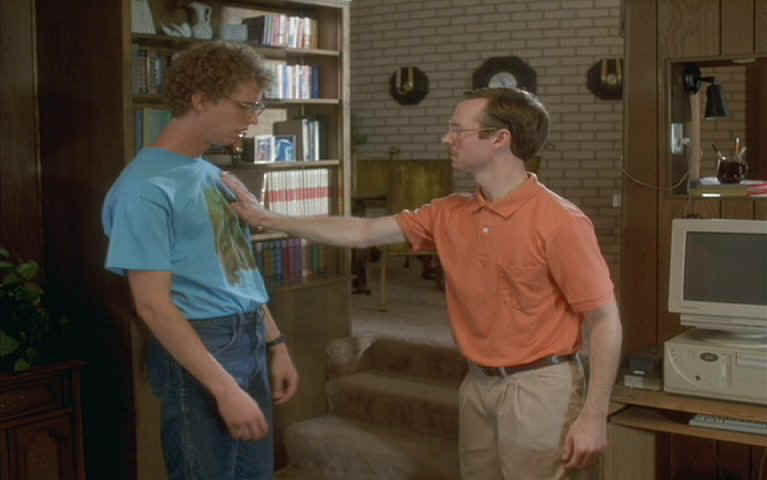 See you all next month.