It's time again for the MMFS electronic newsletter (or what ever you wish to call it). Let's recap the meeting of January 7, 2007 and look ahead to February. Please note that our February meeting will be held at Fleming Field 7:30 pm in South Saint Paul February 9, 2007.


January 7, 2007 meeting


2007 started out with quite a good meeting in January with the following member present: Gary (ship ahoy), Merrill (dee plane), Mark (Mr. Armor), Mike Jacques (mini modeler), Jacques (the Duquette dude), Scott (Mr. Gold), Jim (El Greco), special guest star Chip, Dave Nelson (stopping over from India), Don B.(soviet ace), Bob(Mr Cast), Steve(newbee?), Winston (and his enticing shop), Ed(the trucker), Dave Parsons(das Boot) and Chris (take a number).

-Our communication dude (Mike Bedard) has had some 'computer' problems over the last month and apologized for delays in getting info out to everyone. A new e-mail list was developed at the meeting to hopefully allivate this problem.

-Chip has informed the group who has paid dues for 2007. After the rent for the meeting room had been paid the club has a balance of $190. Questions of sponsoring an award for Nordicon ($40) was brought up as well as helping Jim defray the cost of the annual militaria show in April. Hopefully membership cards (worth a 10% discount at Hub Hobby) will be printed out in a more timely fashion this year.

-April militaria show was brought up again for 2007. Many members were willing for the Saturday part of the event. Dates for the show this year are April 21-22. Jim explained that tables are $25 each for display purposes. Jacques was interested in the $50 table to sell models. This will be discussed in the future. Jim was asking $5 to defray costs for anyone wishing to attend and display.

-Upcoming shows were discussed. February 3 is the Zumbrota show in Stewartville (near Rochester). Mad City Modelers in Madison, Wisconsin April 21 (Gary stated they had a great raffle). South Central Modelers March 24 in Fairmount, MN held in conjunction with an antique toy show. Contact at 57chevy1957@charter.net or dalurch@charter.net.

-Winston and the Zumbrota modelers were interested in trying to create interest in bringing the IPMS Nationals to Minnesota. Winston is looking for help of volunteers for chair committee. He looks for area clubs and members to see what the interest is and who could help.

- An impromptu demonstration by Mike Bedard in using portrait palette colors to paint miniatures was given.

-It was discussed about having the February meeting at Pat Gallagher's home.


Photos


1. Bob Ferreira brought in this 1/144 scale Godzilla. Now all it needs is a 1/144 scale Japanese Type 90 to squish.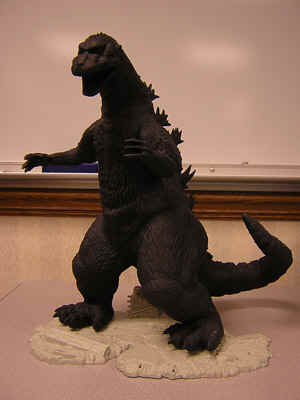 2. A fairly recent kit by Tamiya was built to perfection by Steve Jantschter is this Leclerc 2. Steve explained that he added an Eduard photo-etch set to the build.


3. Rear view of Steve's Leclerc.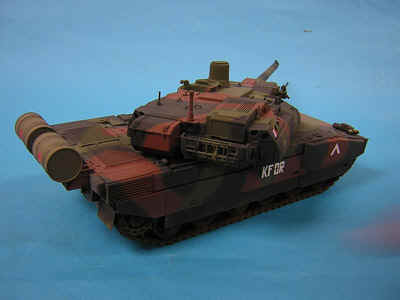 4. Mark Jacques brought in this nifty Emhar 1/35th scale Mk. IV Female tank. Not a lot of WW I subjects modeled.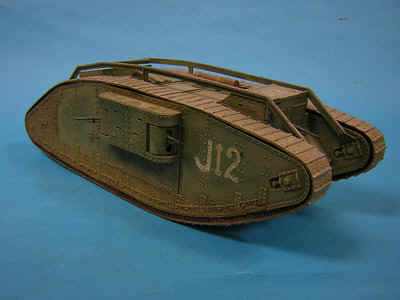 5. Another view of Mark's Mk. IV that was built straight out of the box.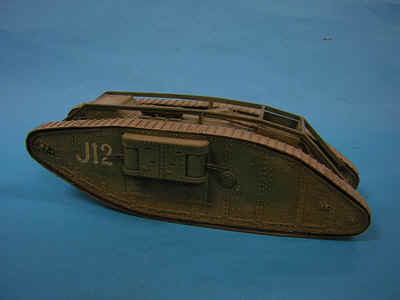 6. Scott Primeau brought in this Gold winning figure of an ancient Viking. He wanted everyone to note the 'purple and yellow' flowers on the base.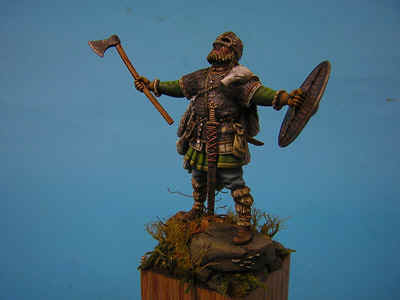 7. Rear view of Scott's figure produced by Seil Models.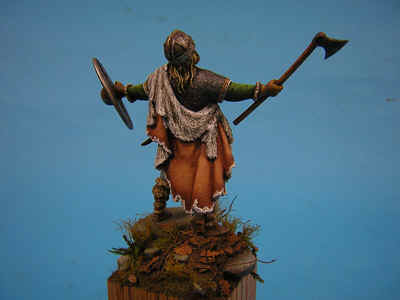 8. Mike Jacques brought in another stunning small-scale scene. A 1/87 diorama that features Roco T-62, M42 and M41 tanks. Great scene especially considering the scale.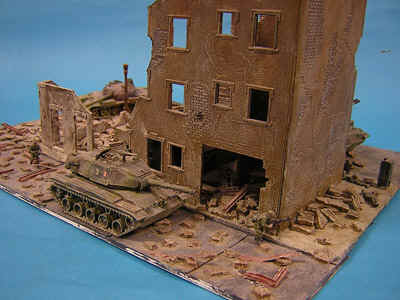 9. Second view of Mike's diorama.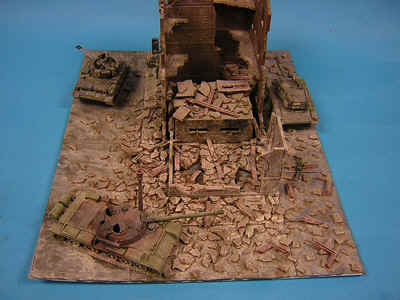 A side note that Gary Anderson had one of his lovely sail ships fall and break at the meeting prior to being photographed. Amazingly this very model showed up in wonderful shape at the Zumbrota show.



February 9, 2007 meeting agenda topics


-Pat has contacted us and stated that unfortunately he will not be in Minnesota to host the February meeting. We will need to discuss this at the meeting that now will be held at our regular meeting place of Fleming Field.

-Recap of the Rochester show

-Haven't heard from Don Scott (hope he is OK) but do we want to move forward with club shirts?

-Update on the Militaria show in April

-Anyone want to volunteer for a demo for February? None is listed at this time.

-Chris Barrett suggested bring something to work on (sort of a mini paint in) for after the meeting.

Let's have another great turnout for February at Fleming Field, February 9, 2007 at 7:30pm!January notes February update